Posted September 13, 2022 in News in Uncategorized
Blue Foundry Bank, announced the opening of its new branch location at 334 Washington Street in Hoboken, New Jersey. The new branch invites consumers and businesses into its contemporary, open design concept, created by DMR Architects, reflecting the Bank's reinvention and creating an unparalleled banking experience.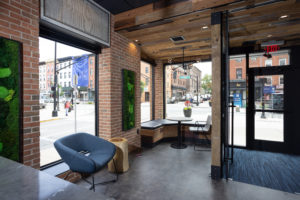 Blue Foundry Bank looks forward to continuing to bring its dedication, service, and spirit to the Hoboken community with its Blue Is Here for You personal touch service. Our banking partners will enjoy individualized support, delivered by dedicated, knowledgeable Universal Bankers, to help them meet their financial goals and get the most out of their banking partnership with Blue Foundry Bank.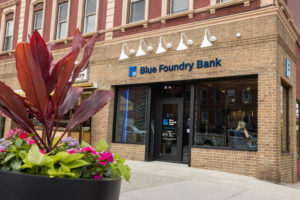 "The Hoboken Branch is our second addition in the expansion of our footprint in Hudson County," said James D. Nesci, President and CEO of Blue Foundry Bank. "This branch is vital to us as we continue to showcase our steadfast commitment to providing a premium banking experience to the hard-working businesses and neighbors we serve."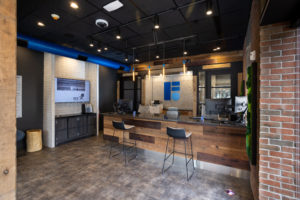 To celebrate Blue Foundry Bank's grand opening in Hoboken, Grants were provided to the following nonprofit organizations by the Blue Foundry Charitable Foundation:
Hoboken Community Center – Encouraging the growth of persons through the building of a healthy spirit, mind, and body, the Hoboken-North Hudson YMCA is dedicated to promoting good health, strong families, leadership, community development, and global understanding.
The Hoboken Shelter – Transforming lives by providing meals for the hungry, shelter for the homeless, and services to support people to become housed.
True Mentors – Assisting children to develop healthy, strong relationships that allow them to reach their full potential.
Blue Foundry Bank is a place where things are made, purpose is formed, and ideas are crafted. Dedicated to outstanding customer experience and personal support, Blue Foundry Bank offers a comprehensive line of products and services including personal and business banking and lending to support our clients' financial goals.